Providing innovative rail solutions Working in collaboration with our clients, we offer our experience, vision, knowledge and professionalism to allow us to stay on programme to deliver a safe, continuously improving, innovative and cutting edge service to the Railway Industry.
What do we do?
Solution Rail Limited are an electrical, mechanical and communications contracting company specialising in the transportation sector – primarily London Underground and Network Rail. We also carry out installation, testing & commissioning works in the retail industry.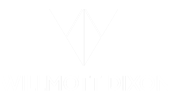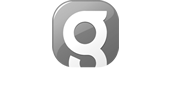 What our clients say about us
SRL, along with the other contractors on site, have all done exceptionally well to deliver Newbury Park SFA in such a short space of time & with minimal issues. All the contractors have worked really well together and demonstrated what can be achieved.
Just wanted to note that I was both very happy with Solution Rail's performance on the SIGMA Contract and to date on the Tag & Trace Survey. I appreciate you're willingness to both perform the work requested, but provide fair and meaningful advice on how to solve issues as they come up as a delivery partner.
We had a BIU NOWRI last night at Stepney Green and received a GREEN. I'd like to say a big thanks to you and the team we have had at Stepney Green, you have all been great, please pass on my thanks to the team and I look forward to working with SRL again.
Contact Us:
Tel: +44 (0)1923 773 252
E-mail: enquiries@solutionrail.co.uk